Guests joining a Pivo Meet session can now record the meeting for up to 20 minutes. This is a great tool to make your trainings and video calls available for playback whenever you need them.
1. After joining the call as a guest, you will see several buttons at the bottom part of the meeting window. To start recording, please select Start Recording.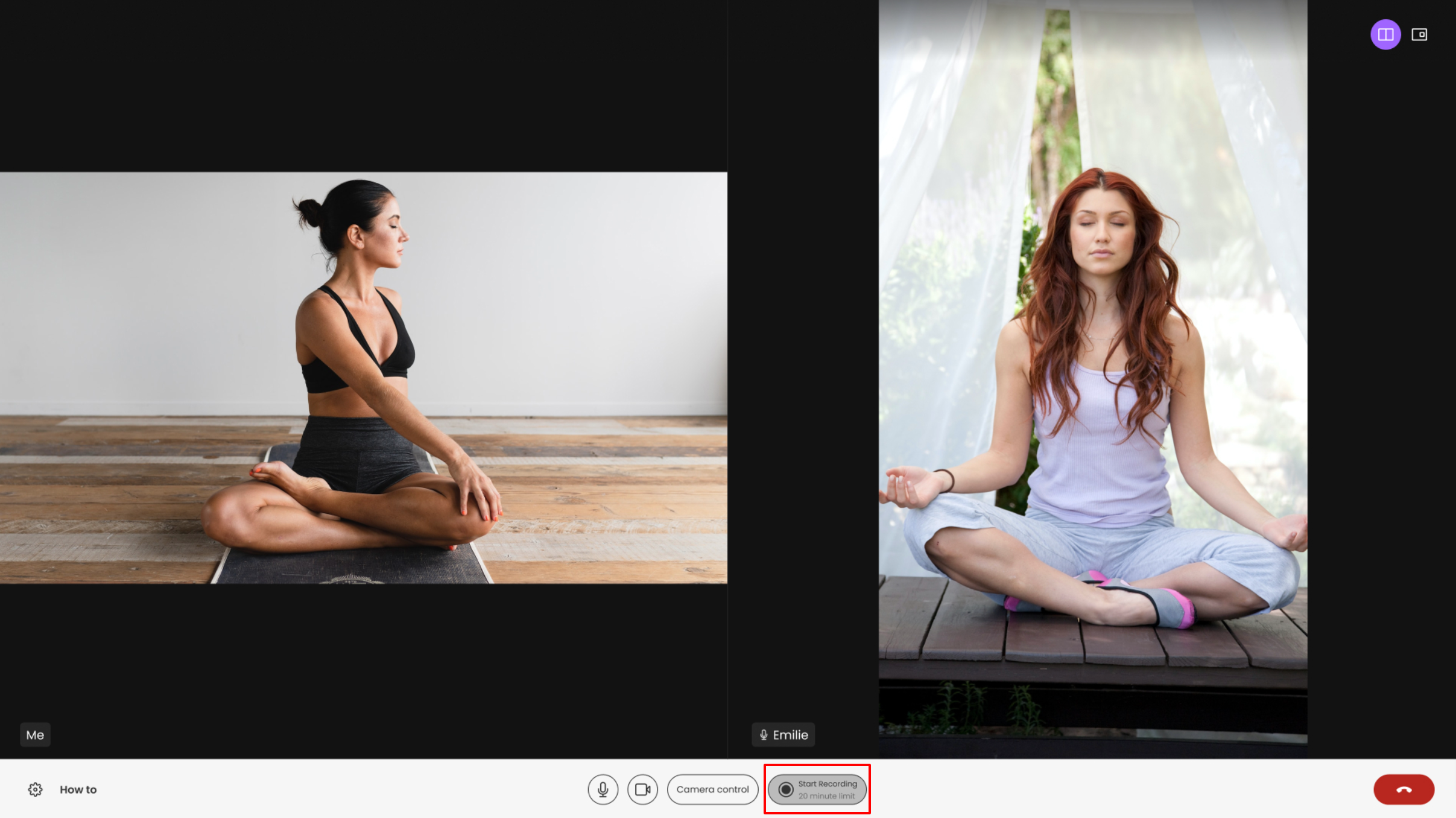 2. A pop-up window will appear for you to choose what you'd like to record. Please select Entire Screen, choose the window showing your Meet session, and click Share to begin.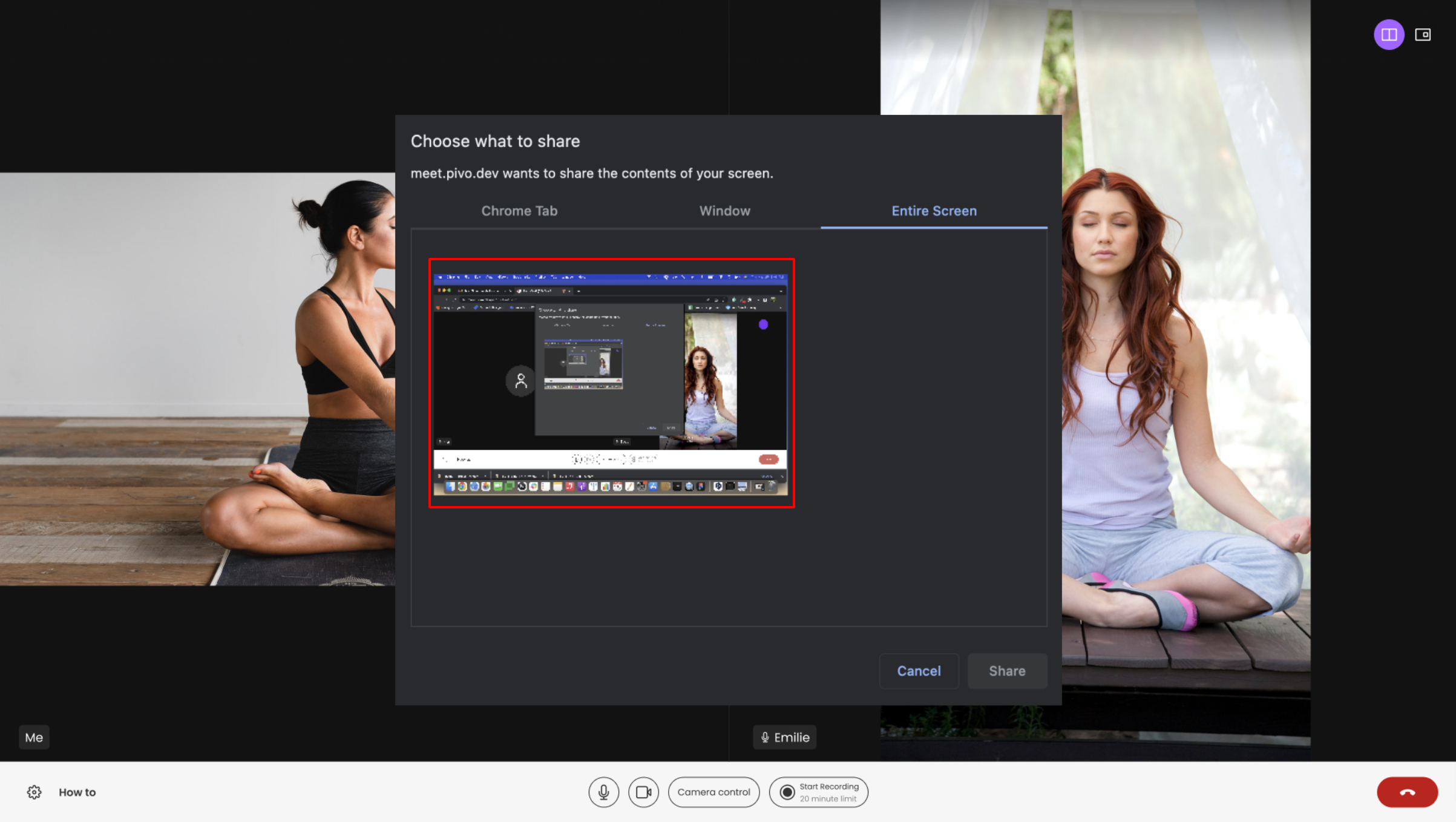 3. Once the recording starts, the Start Record button will change color to purple, and the timer will also begin (maximum of 20 minutes recording per session). On the upper right hand side of the screen, a prompt showing that the recording has started will also appear.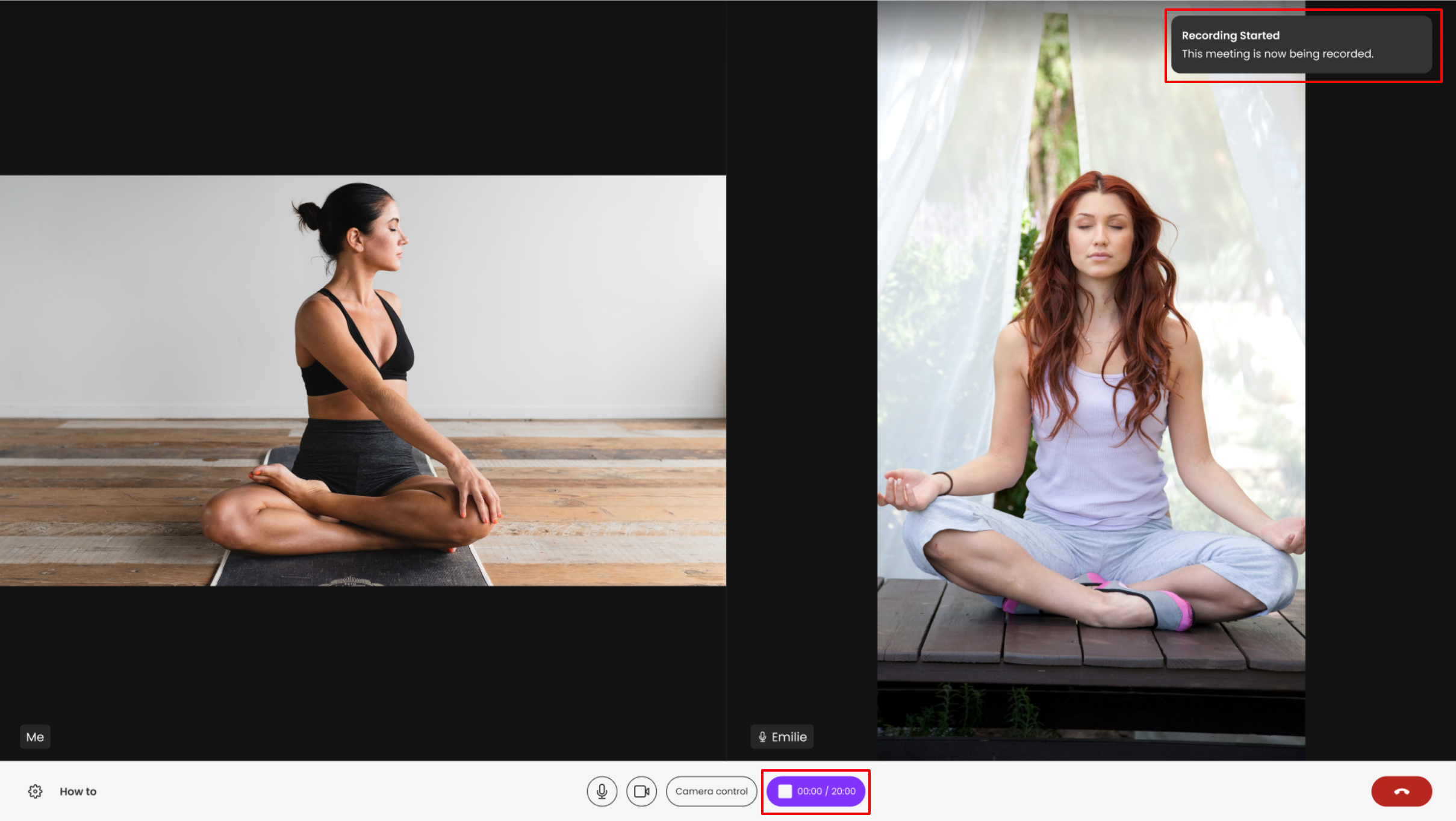 4. If you'd like to end the recording, simply select the purple recording button and it should go back to Start Recording. Another message on upper right hand side will also show up, but this time it will indicate that the recording is downloaded.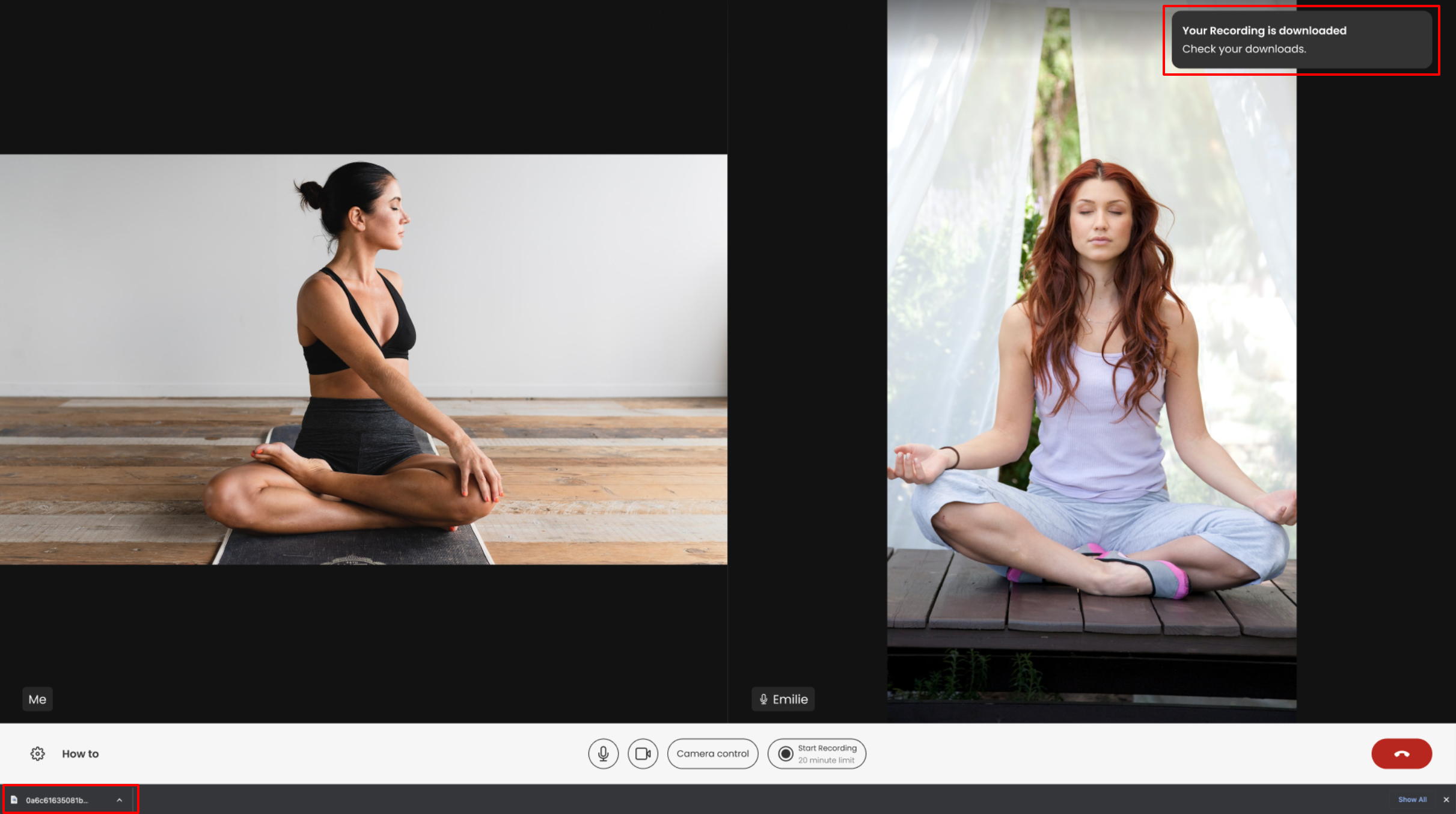 5. By default, the file will be saved in your downloads folder. Please click the file name on the bottom left corner of the page to playback the recording.
Note: If you need to record videos more than 20 minutes, simply click Start Recording again and follow the steps from the top.
For questions or inquiries, please send an email to support@pivo.ai.