Range
Pivo's Remote Control has a working range of up to 50 ft/15 m. For optimal performance, it's best to make sure there is a clear, unobstructed path between your Pivo Pod and the Remote Control.
Battery type
The Remote Control uses replaceable 3V coin-type batteries (CR1632). Two batteries are included in the Remote Control. Carefully remove the batteries' protective plastic strips before pairing to the Pivo Pod.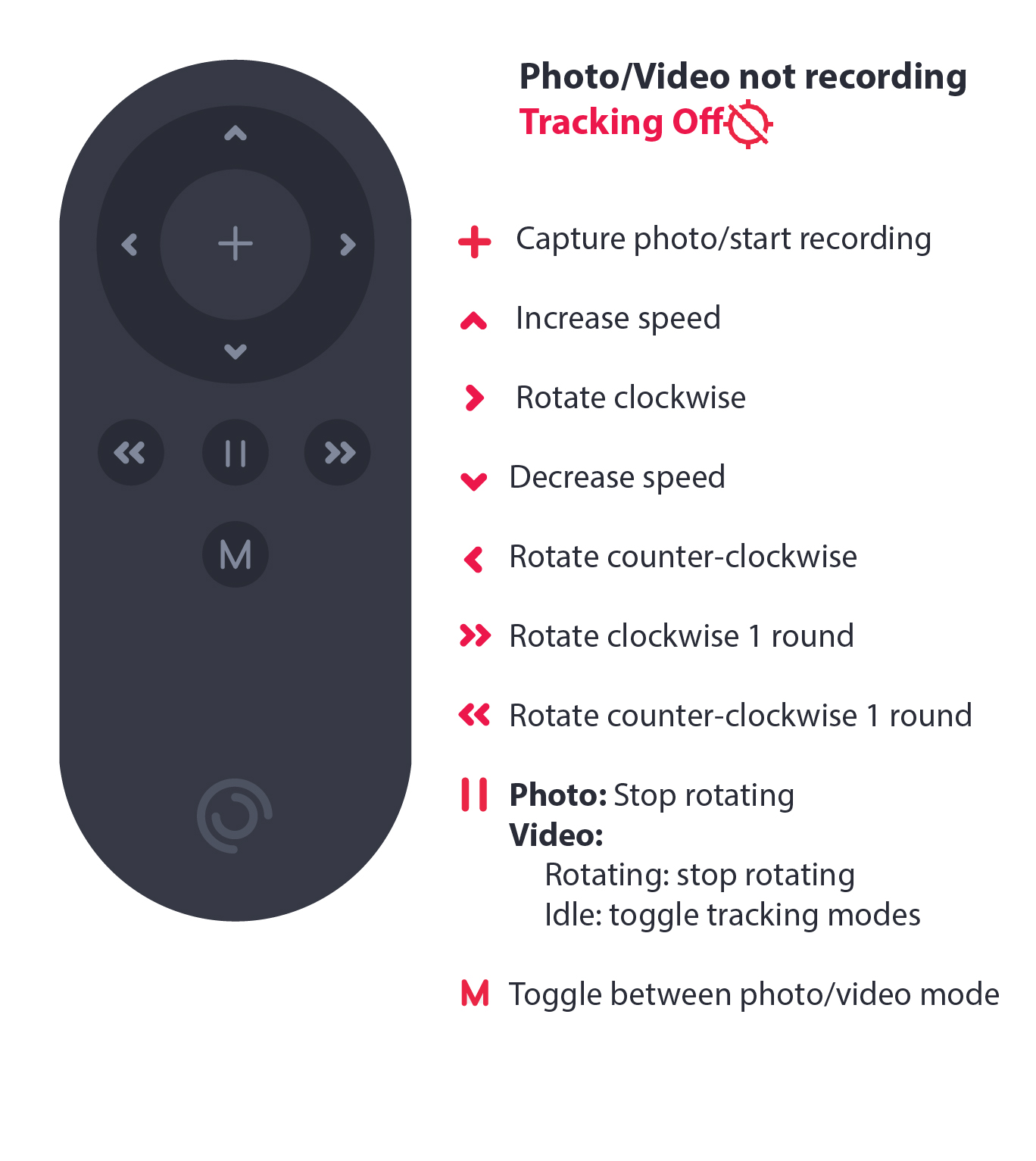 Note: The Remote Control command may vary depending on the modes and features used.
Jump to: