The Pivo Lightbox is a portable, ready-made lighting studio perfect for simple, professional product showcase photography.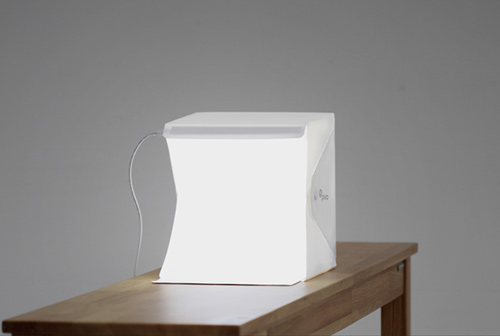 Unfolding the Lightbox
To get started, simply unfold the Lightbox. It's super easy to unfold, so just follow these steps below.
1. Reach into the folded edges of the Lightbox and pull the the edges outwards.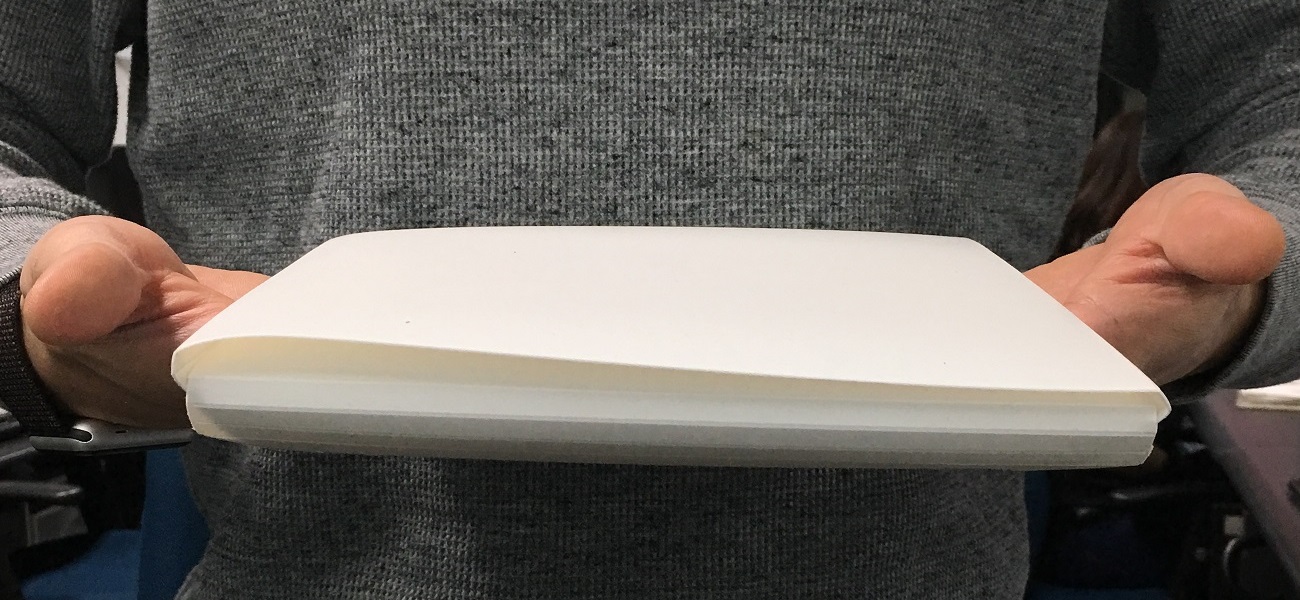 2. Re-orient so that the light-strips are positioned on the top.
3. Clip the sides of the Lightbox together.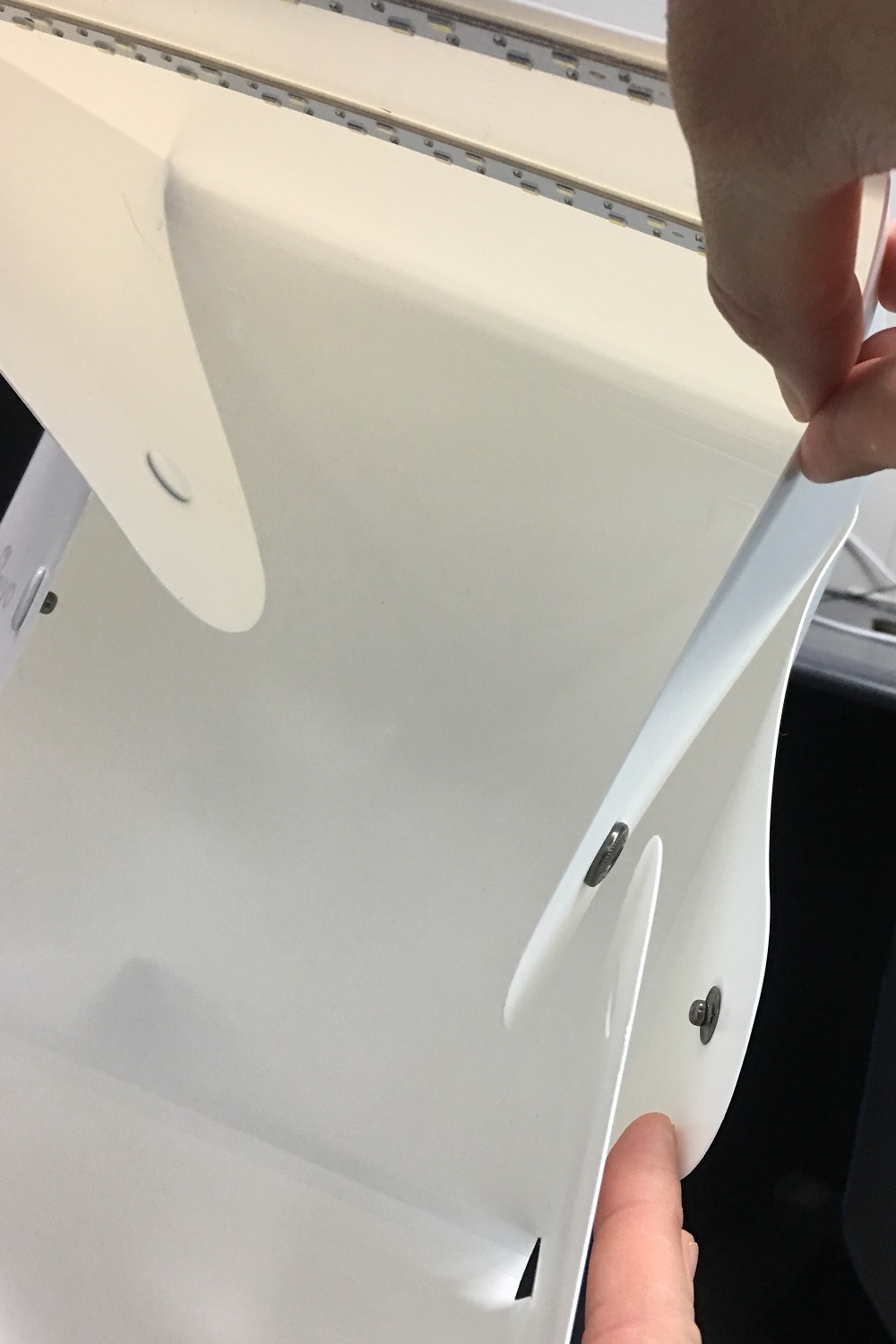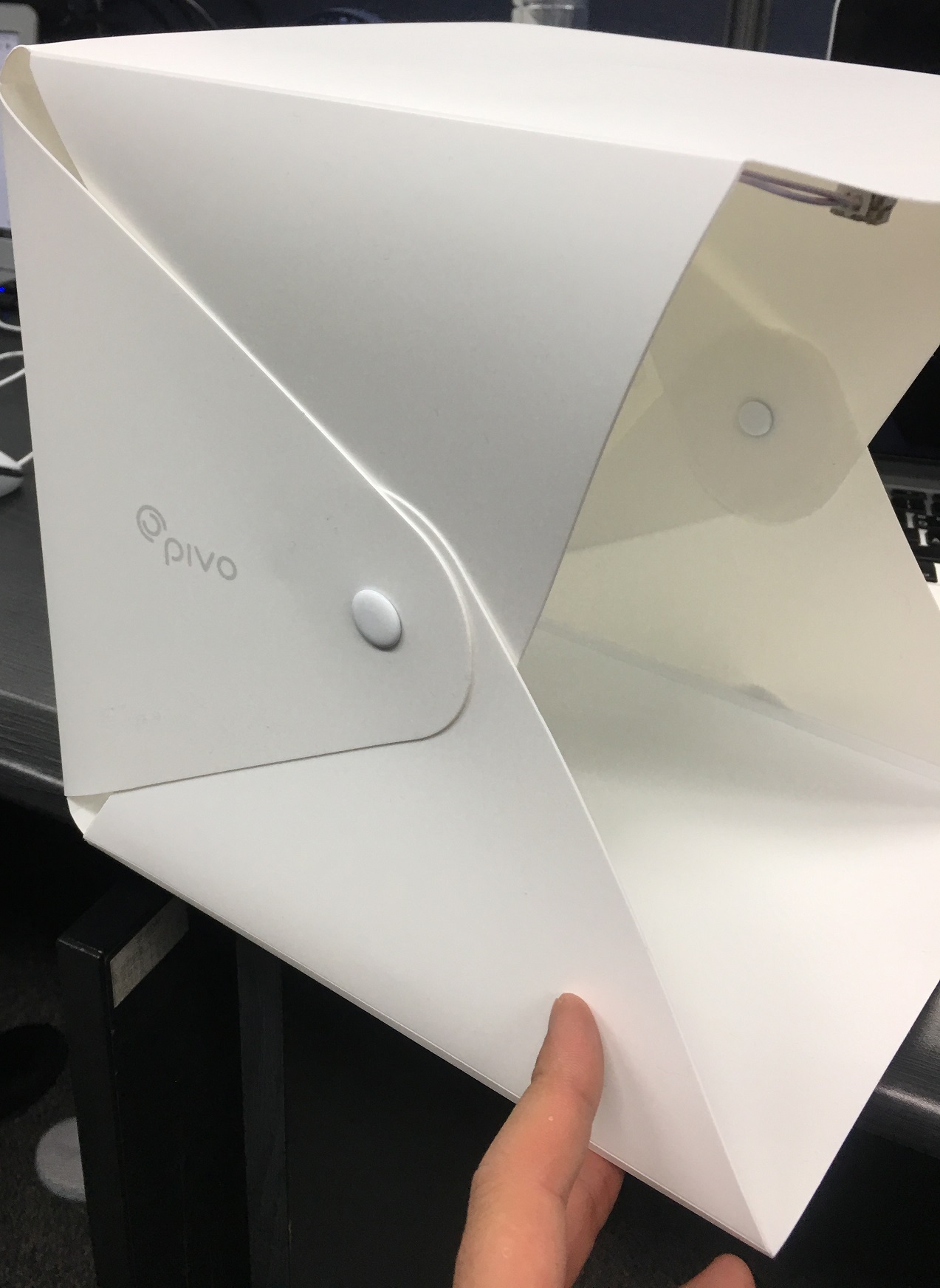 Readying the Lightbox
Now just make sure your Lightbox is all charged and photo-ready by following these steps.
1. Power the light strips with the provided micro USB power cable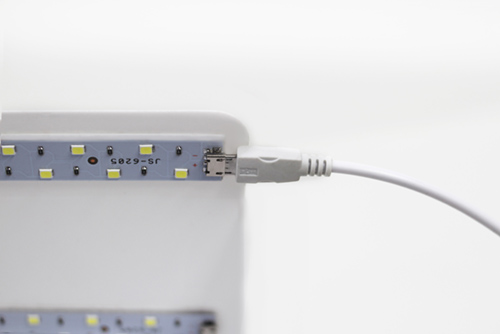 2. Press ▲ or ▼ on the Lightbox control switch to adjust brightness. The Lightbox has 10 brightness levels.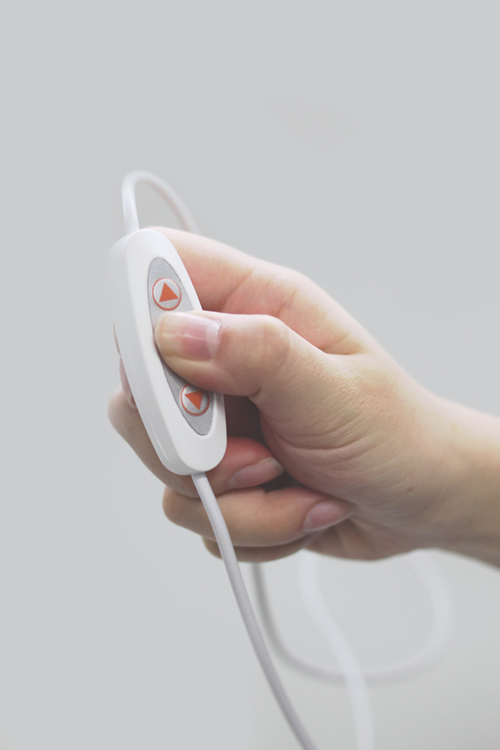 3. Your Lightbox comes with 3 backdrop color options including white, green, and black. Simply hang the desired backdrop color from inside the Lightbox by attaching them to the two hooks at the top-back-inner side of your Lightbox.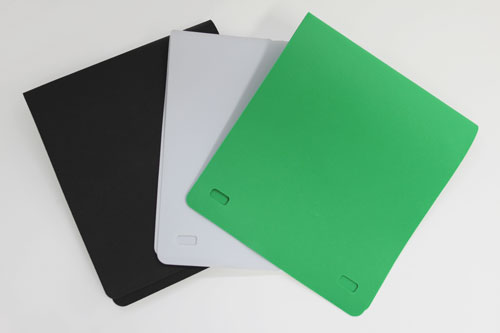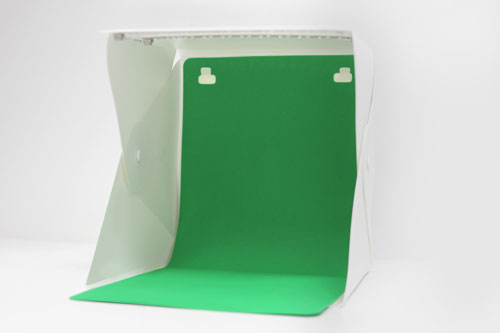 Storing the Pivo Lightbox
After using the Lightbox, please fold it again to store it away safely.
1. Fold all the side flaps inwards so your Lightbox is folded in one straight line lying down with the light-strips at the top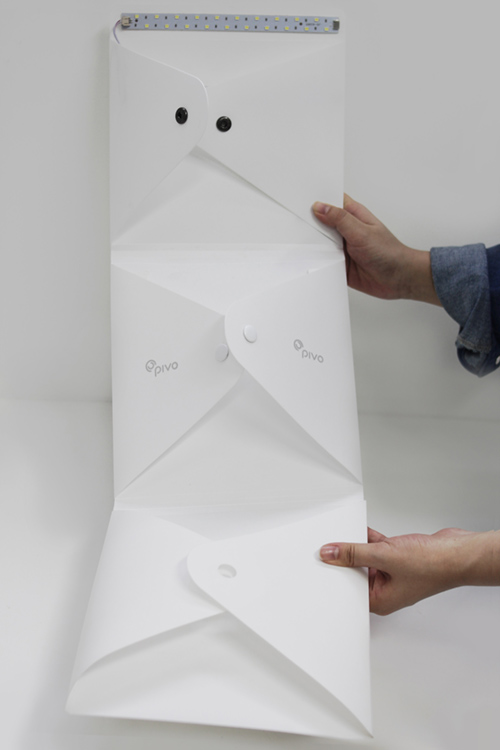 2. Fold the bottom third upwards towards the middle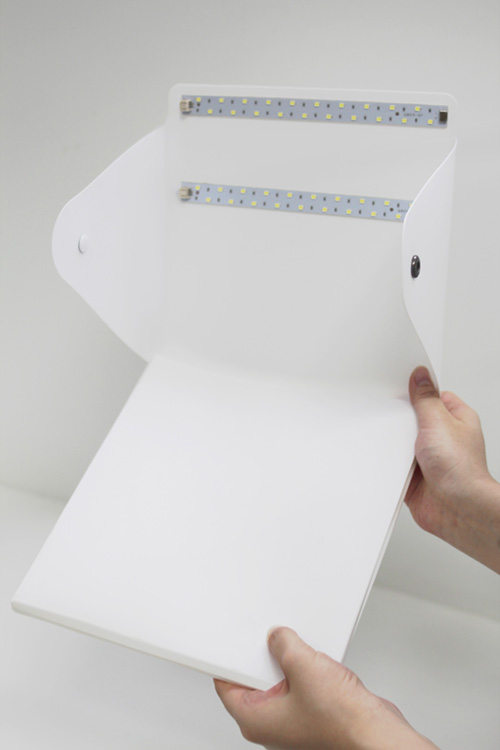 3. Fold the top third (with the light-strips) downwards towards the middle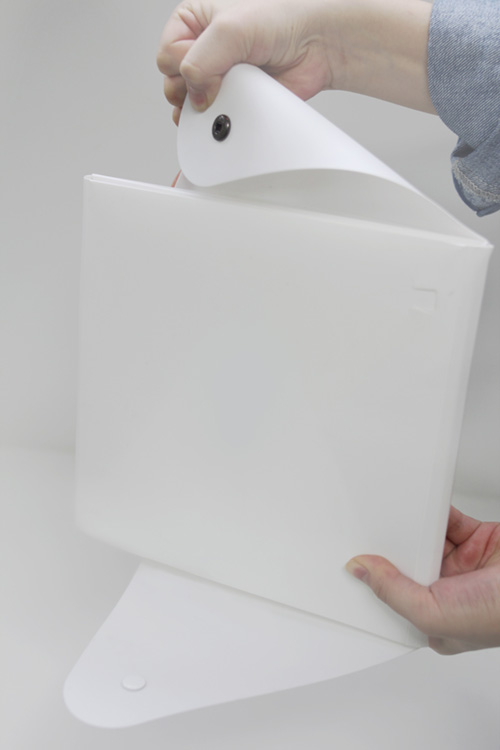 4. Insert the side flaps of the top third (with the light-strips) into the space between the bottom and middle sections