With the Toolbar, you can control all your settings while presenting. When you start presenting, you are automatically set to Widget Mode where your video feed is shown in a circular widget. Next to the widget, you will see the Toolbar icon where you can easily switch between modes and record your screen.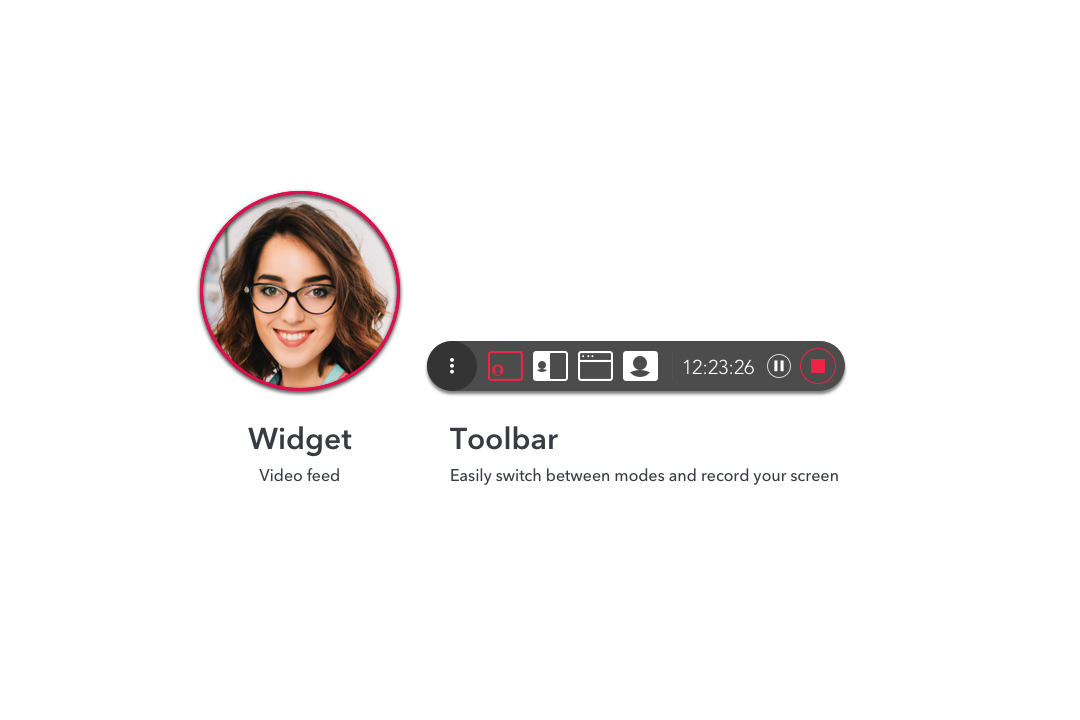 While presenting, you can switch between different modes using the Toolbar or Remote Control. There are 4 modes available in Pivo Present.
Widget
Split (only available with the Pivo Present Chrome extension and in Google Slides presenting mode)
Browser Only
Camera Only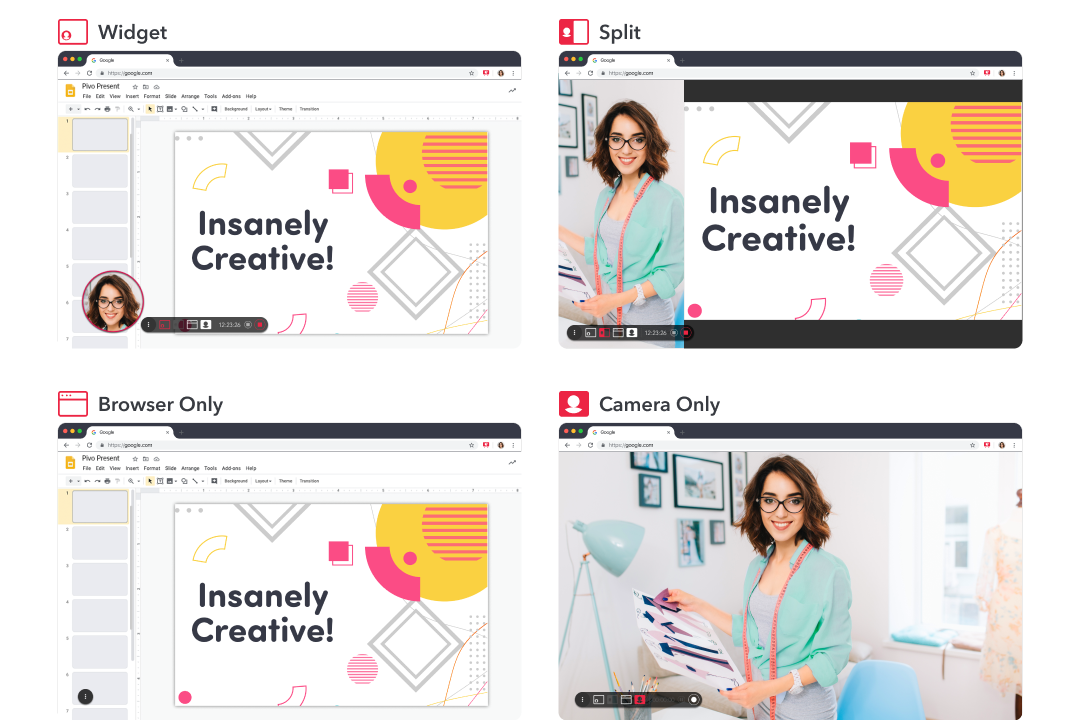 You can start, pause, resume, and stop recording at any time during a presentation. The recorded video file will immediately be downloaded once you finish recording. Recording can be done multiple times, creating multiple video files.