You might experience trouble with screen recording if the Chrome web browser hasn't gotten the permission to screen record in MacOS settings.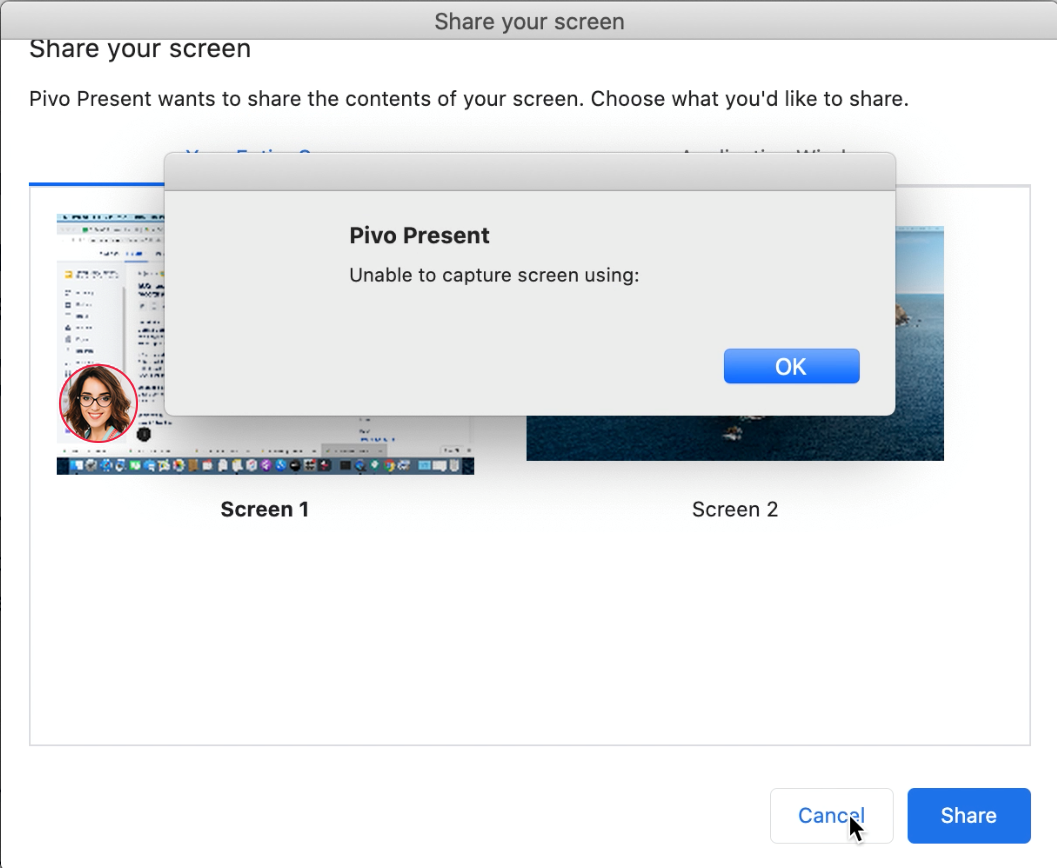 If you see the error message above, please select 'Google Chrome' at Security & Privacy > Privacy > Screen Recording in MacOS settings to allow screen recording for Google Chrome.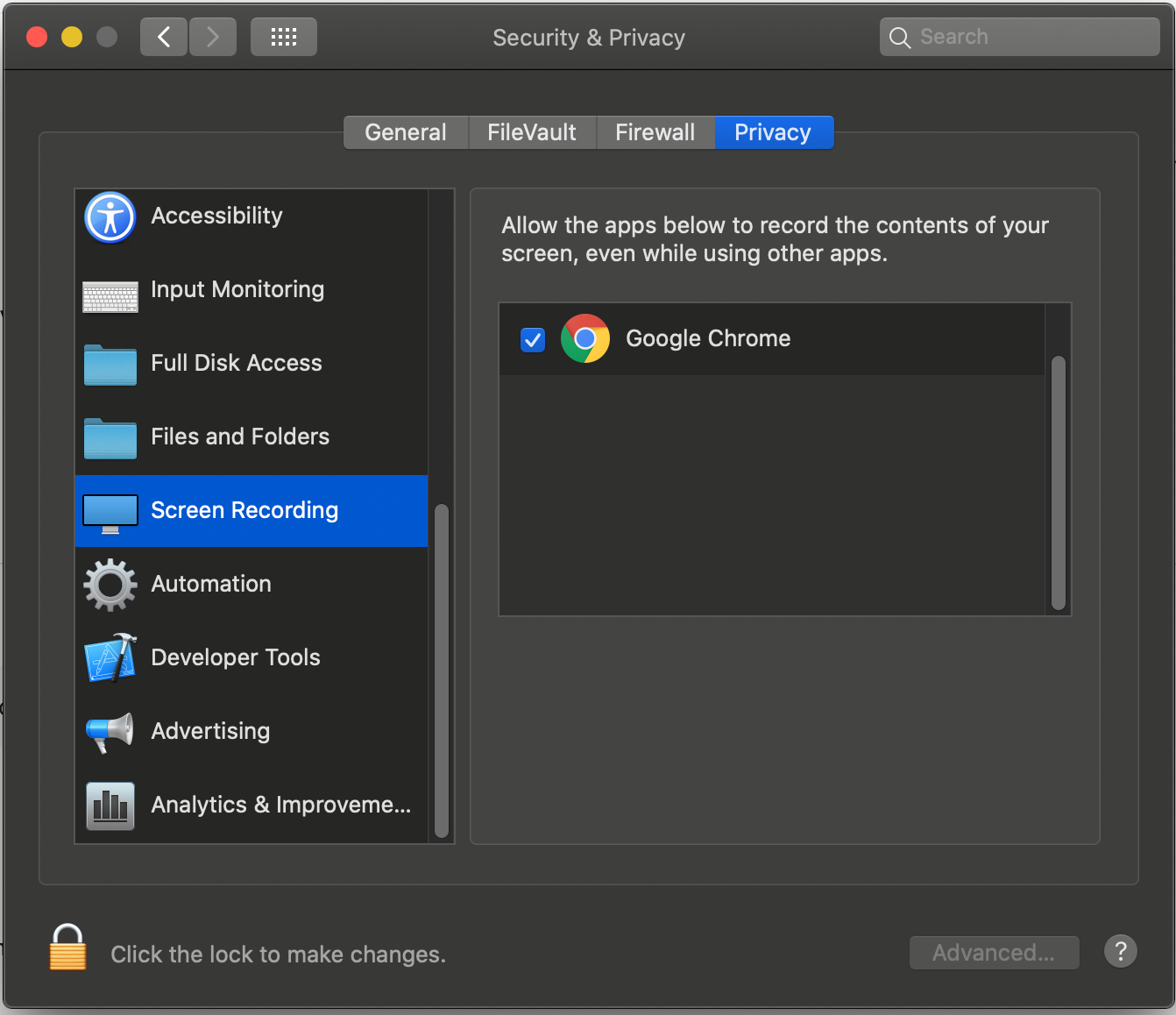 Note: You can still use Pivo Present features without giving the permission, although you would not be able to use any features related to screen recording.