Please refer to the following explanations on how the Remote Control works when the Pivo Pod is connected to the Pivo+ app and when it's not connected:
Connected to the Pivo+ app
When the Pivo Pod is connected to the Pivo+ app, the Remote Control has limited functionality.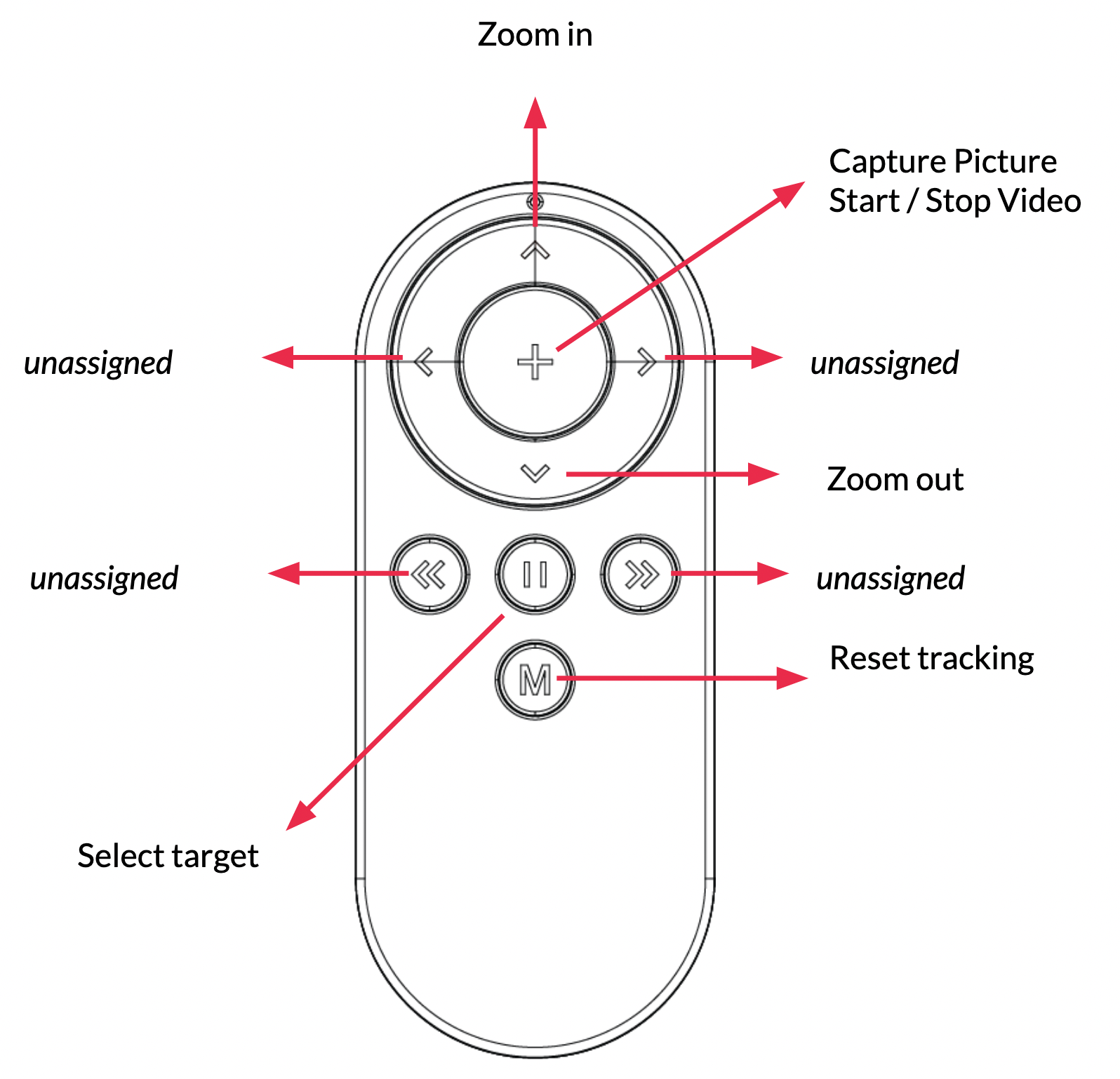 Up/Down buttons - Zoom in/out of the photo, video and meet

+ button - Captures a photo or start/stop recording a video

II button - (Only available for Face Tracking) To select the tracking target if there are multiple faces on the screen
*Note: This feature is currently not available. It will be implemented in future. This article will be updated as soon as the feature is added to the app.

M button - Click on this to reset tracking. This allows you to reset the Pivo Pod to a position where it first started tracking the target. This is useful when Pivo loses tracking and is unable to pick up the target again.
Not connected to the Pivo+ app
When the Pivo Pod is not connected to the Pivo+ app, you can manually control the Pod with the following Remote Control commands: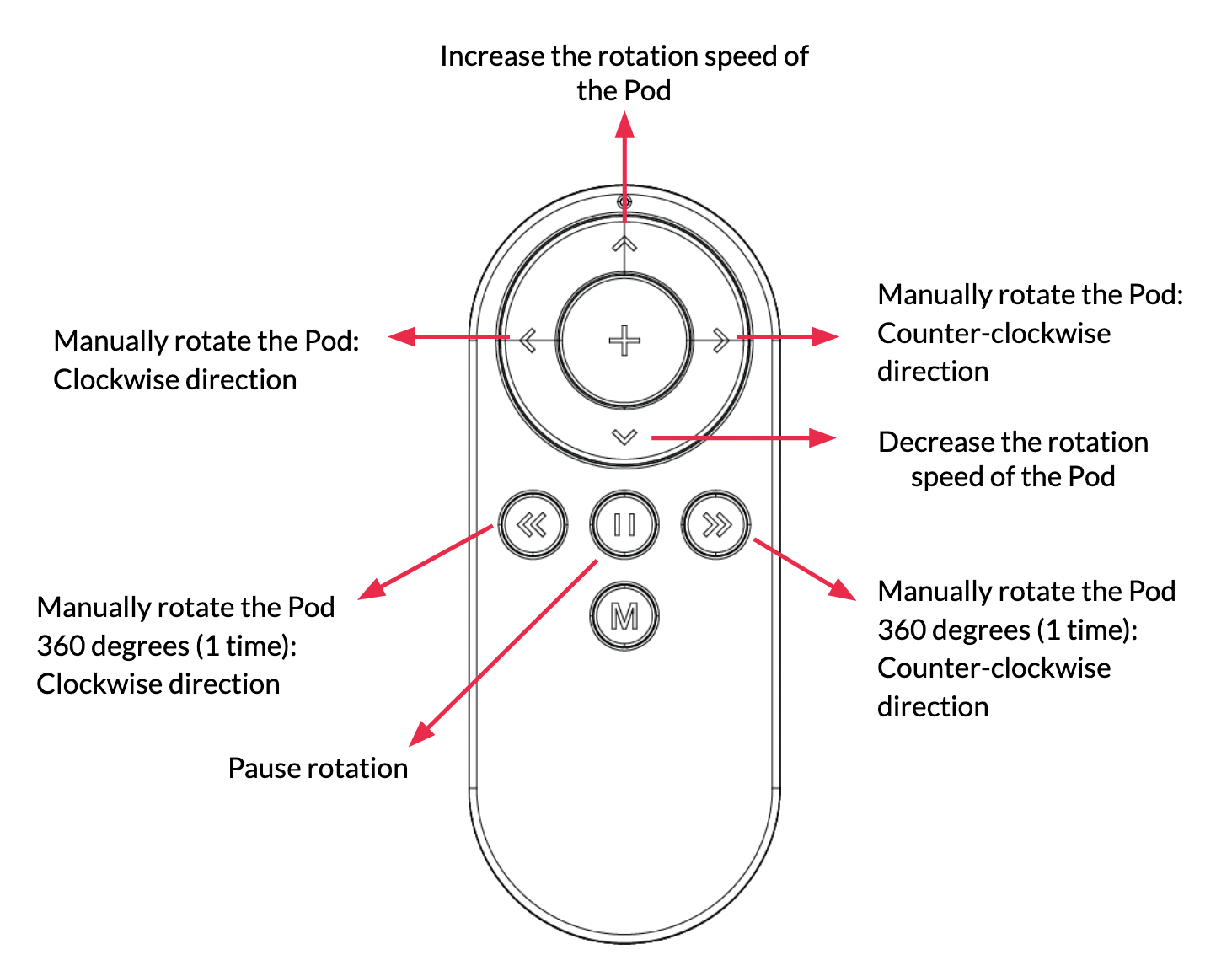 Up/Down buttons - Increase/decrease the rotation speed of the Pivo Pod

Left/Right buttons - Manually rotate the Pivo Pod towards the left/right

Rewind/Fast Forward buttons - Manually start a 360 degrees rotation of the Pivo Pod

+ button - Capture a photo or start/stop recording a video

II button - Pause the rotation