The Gallery is where all the captured content on Pivo Studio is shown. You can view all your captured content here and manage them by sharing or deleting selected content.
After signing into Pivo Studio, the app will open in Gallery by default. The captured content is classified into 3 tabs in the Gallery - All, 360°, Single Shot. You can either view all your photos and videos under the All tab or select 360°/Single Shot for the respective files.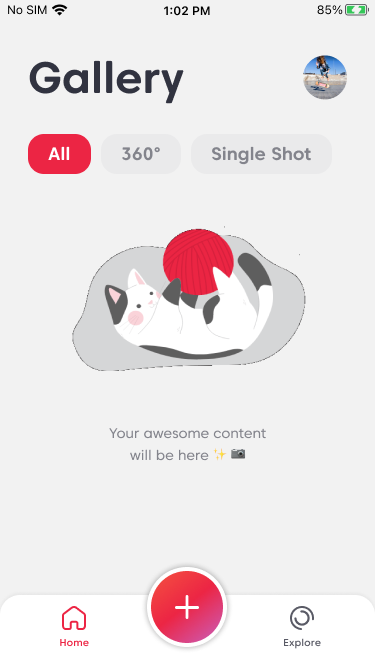 Managing Single Content
Click on the photo you'd like to view and this will bring you to the preview screen:
1. Preview photo: In the preview screen, you can choose to share or delete the photo by clicking on the respective icons. Click on the < button on the top left corner to close the preview screen.
Share: Click on the Share icon to share your photo with anyone through your preferred platform or export it to third-party sharing tools such as Google Drive and Dropbox. You can export it as a Photo, Video, GIF, or URL (for 360° Shot).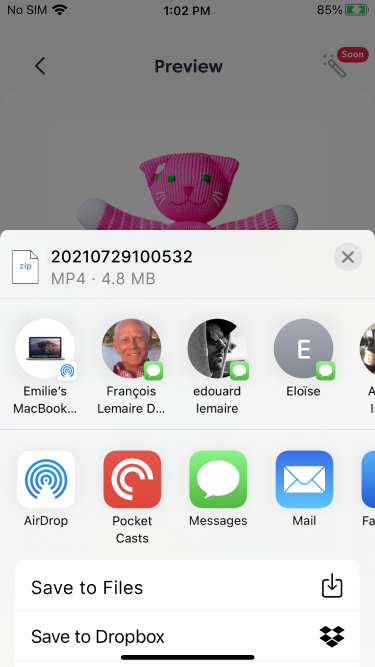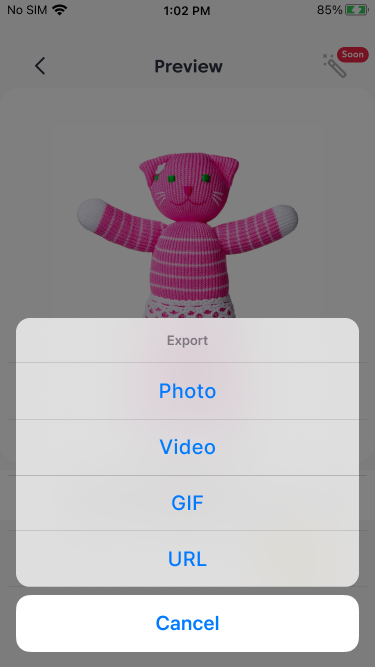 Delete: Dislike the captured photo? Simply click on the Delete icon to delete the photo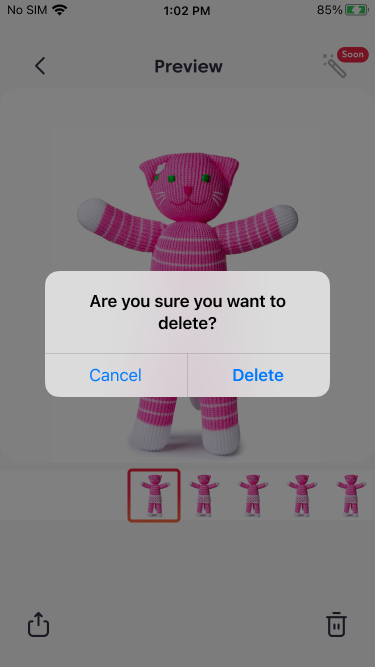 Managing Multiple Content
Are you looking to share/delete multiple content all at once? You can do so simply by long-pressing on any of the photos taken. This will then activate the multiple selection menu where you can click on Select all to select all the photos or click on the specific ones that you'd like to share or delete. Once you've done that, click on the Share icon to share the files to your preferred platform or the Delete icon to delete them. Click on the Cancel button to undo the selection.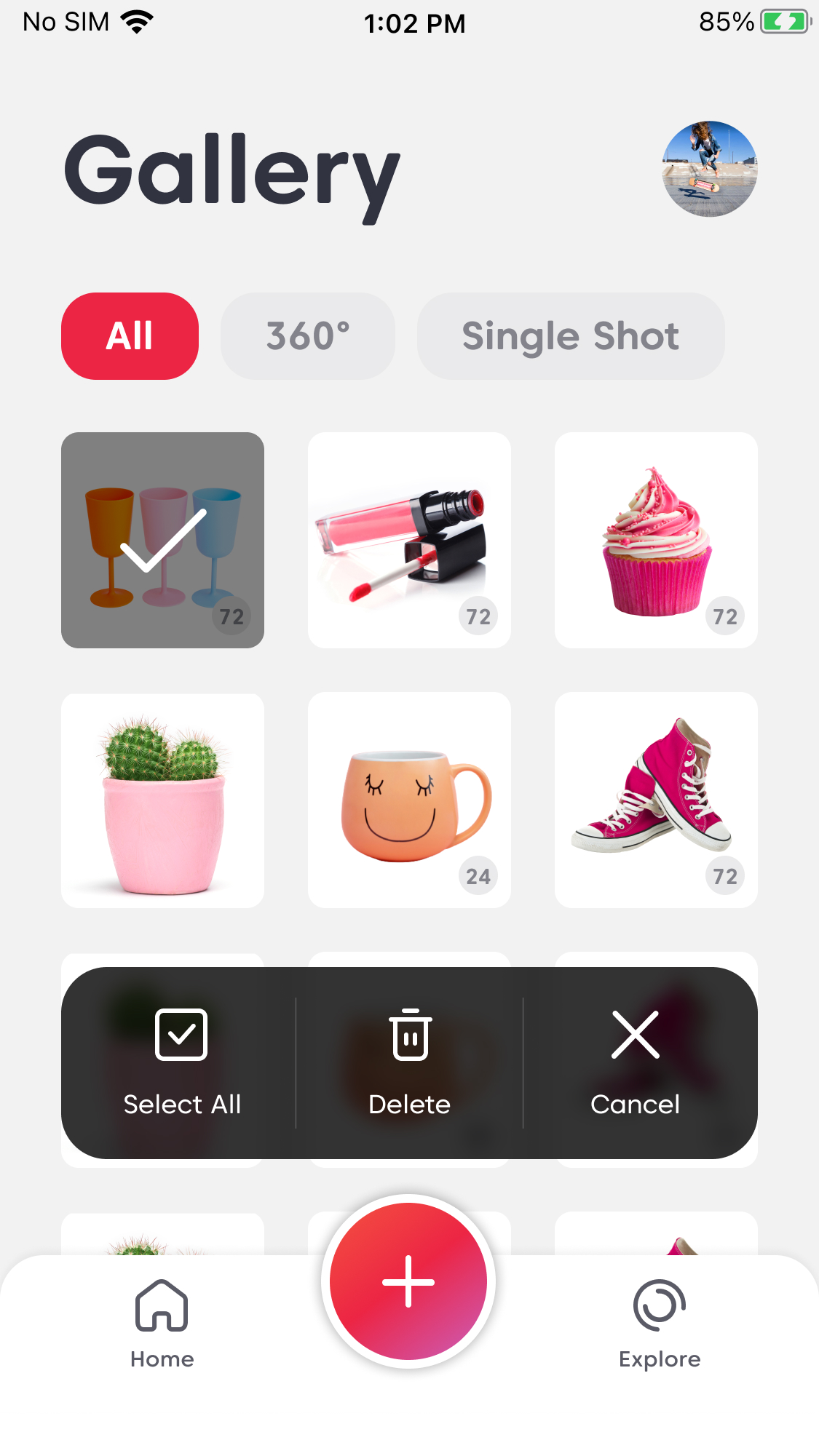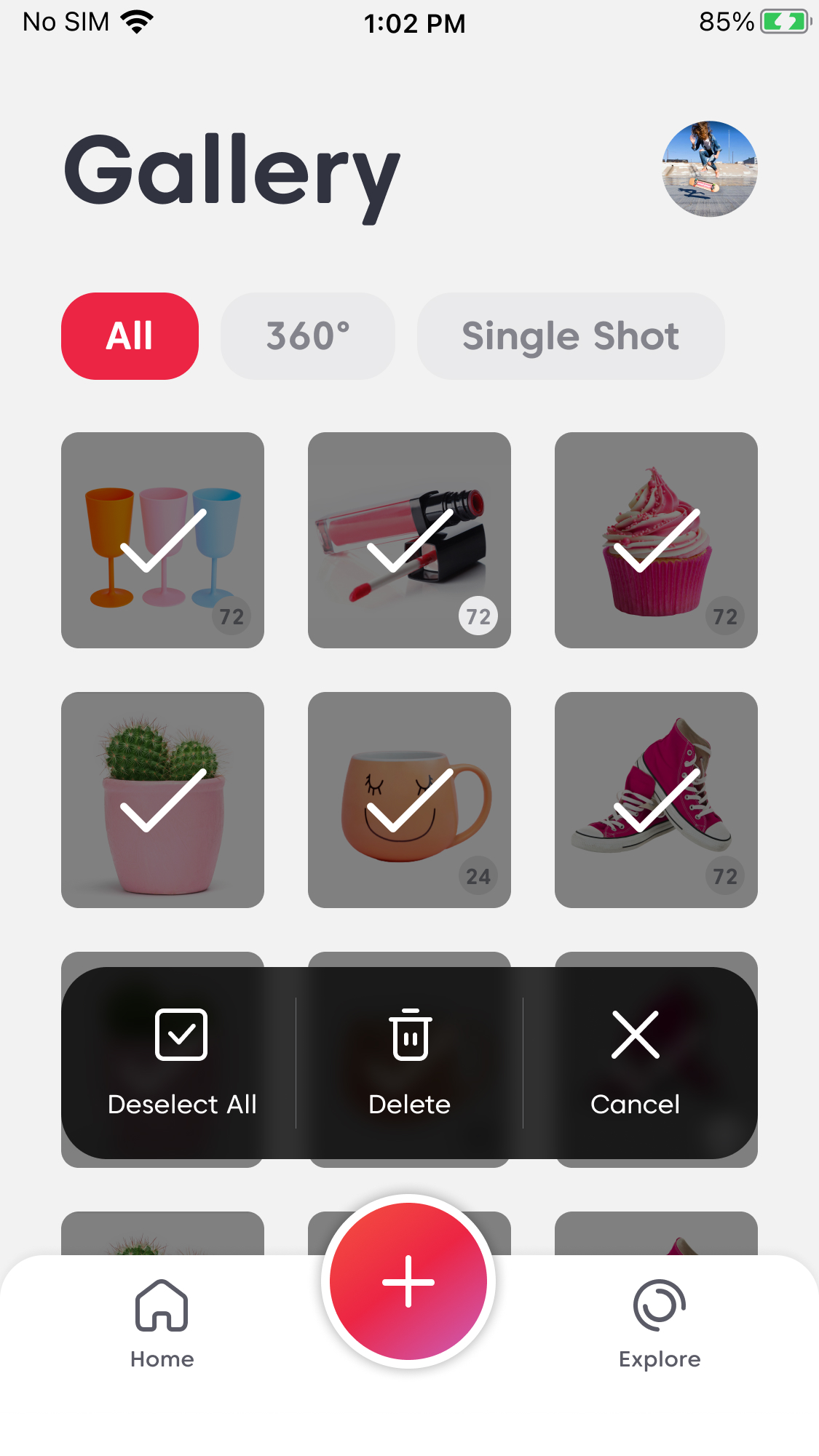 Note: Once the files are deleted, they can't be retrieved. Please make sure you backup the files before deleting them.