To check the current version of the Pivo Play app installed on your smartphone, just follow the steps below.
First, connect your Pod to your smartphone through the Pivo Play app. See the full article on How to Pair Your Smartphone.
Once you've paired your smartphone, the app will open in Capture preview.
Swipe to the right to open the Mode menu and tap on the gear icon to open the Settings screen.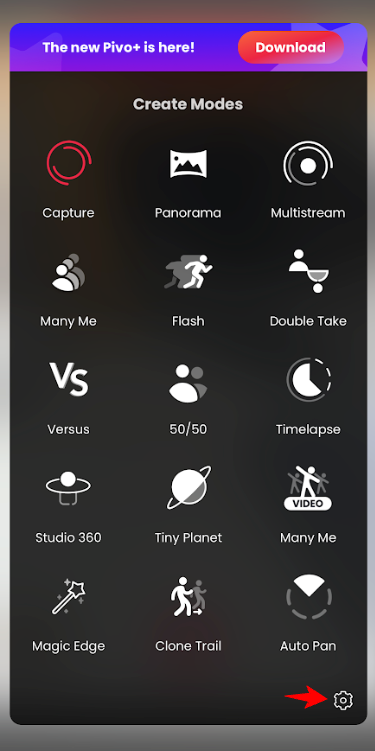 4. Under Service, you'll find the App version.