Before you start, please make sure to grant Pivo+ permission to access the Camera and Mic on your smartphone. Your smartphone and desktop must be on the same WiFi network to be able to connect Pivo+ to the NDI software.
Downloading the NDI Software
1. Click on this link to download the NDI Tools software on your computer. Follow the on-screen instructions to complete the download process.
2. Restart your computer once the download is complete.
Setting up the NDI Software
3. First, connect your phone to the Pivo Pod with the steps here, then swipe the bottom menu to switch to Webcam mode. In Webcam mode, press the capture button to start the session.
4. Next, search for the NDI Virtual Input application on your desktop and open it.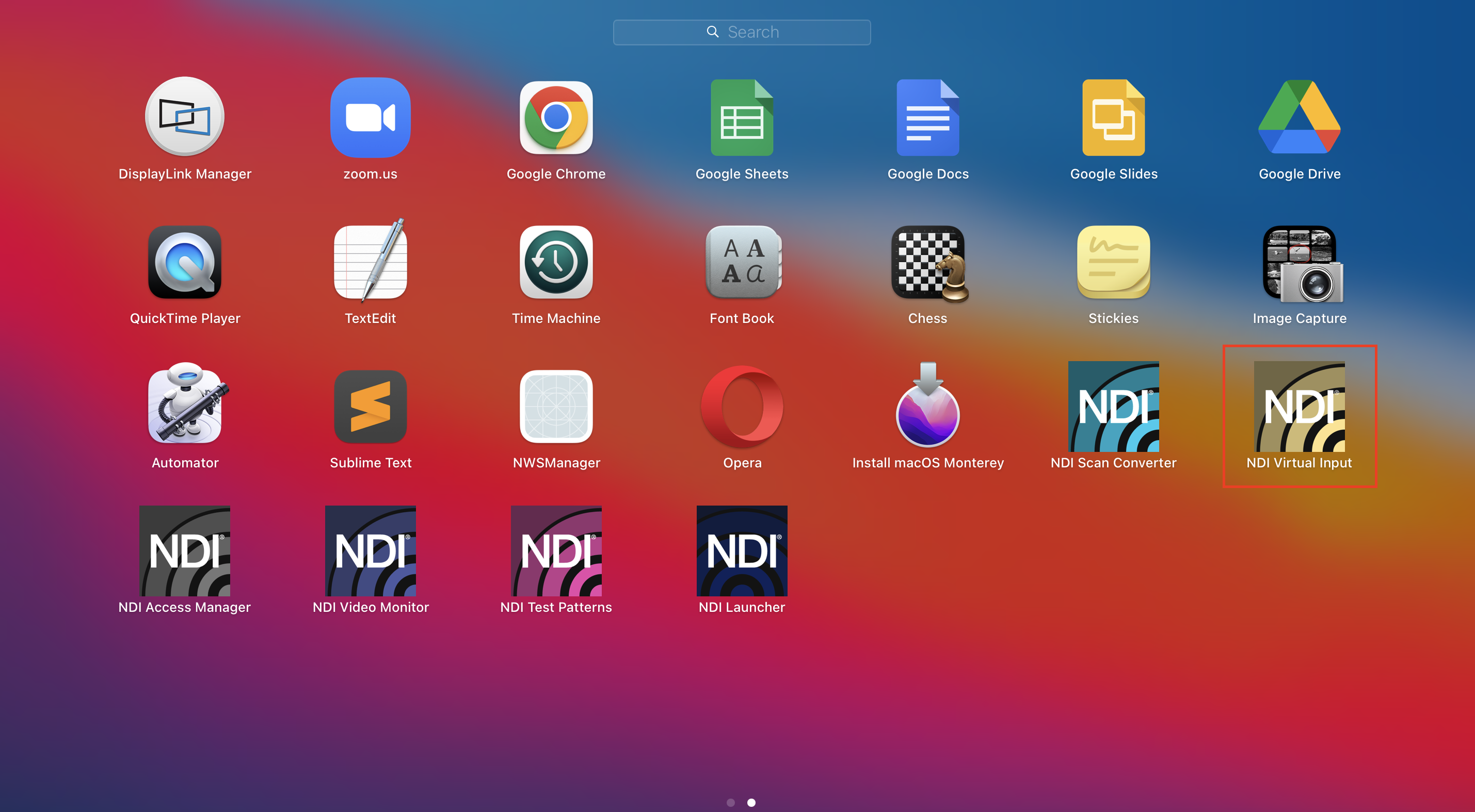 6. The NDI Virtual Input will open on the top menubar. Click on NDI, select your smartphone where the Pivo+ is opened in, and choose Pivo Webcam.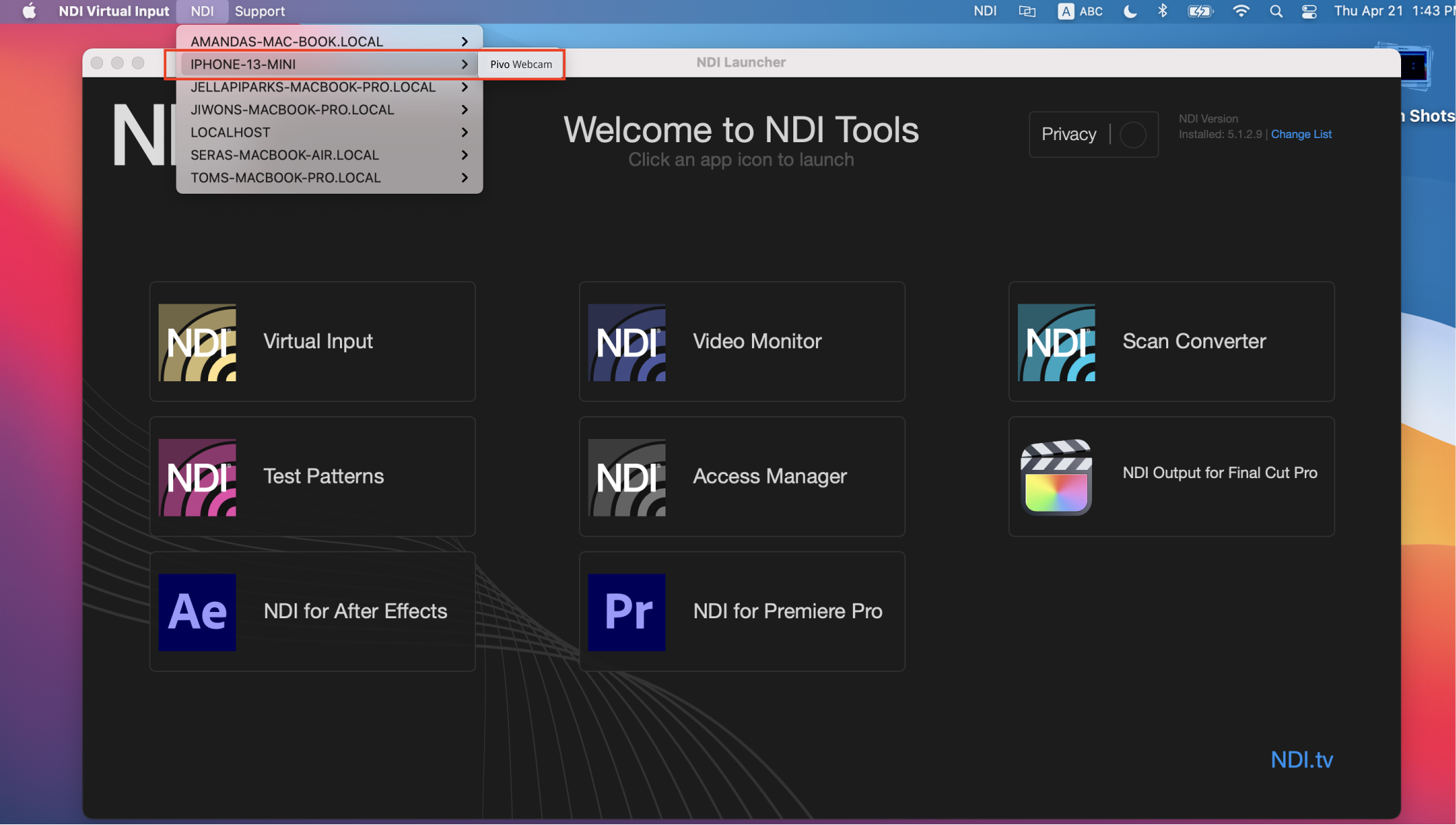 Using Pivo+ Webcam (beta) with Third Party Live Conference apps
Now, open your preferred live conference app such as Google Meet, Zoom, and Microsoft Teams. In the settings of your live conference app, select NDI as the video and audio input source. Once you've done that, Pivo+ will be connected to your live conference app, and you can start moving around the room as you present while Pivo tracks you. Check out how you can select your preferred Auto Tracking mode and Tracking Settings here.