With Pivo+ Portrait Mode, you can film portrait videos with the Horse and Dog Tracking features by turning your smartphone vertically. This is a great way to create content for your social media platforms.
How to activate Portrait Mode
1. Launch the Pivo+ application, pair it with your Pivo Pod, and tap the + icon to get routed to the capture screen.
2. Tap the Tracking Mode icon and select Horse Tracking. After this, the app will allow you to film in portrait.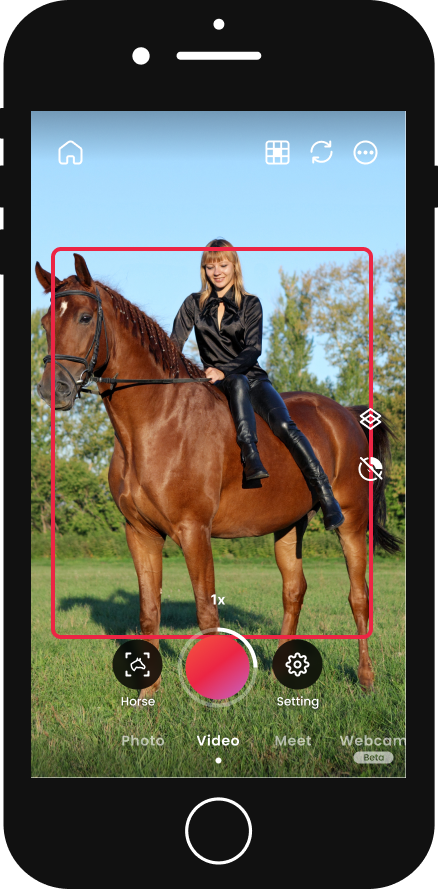 Tracking settings for Portrait Mode
Capturing videos through Portrait Mode gives less horizontal space, therefore it would be good to tweak the app's Tracking Settings.
The one shown below is recommended by our developers for optimal peformance: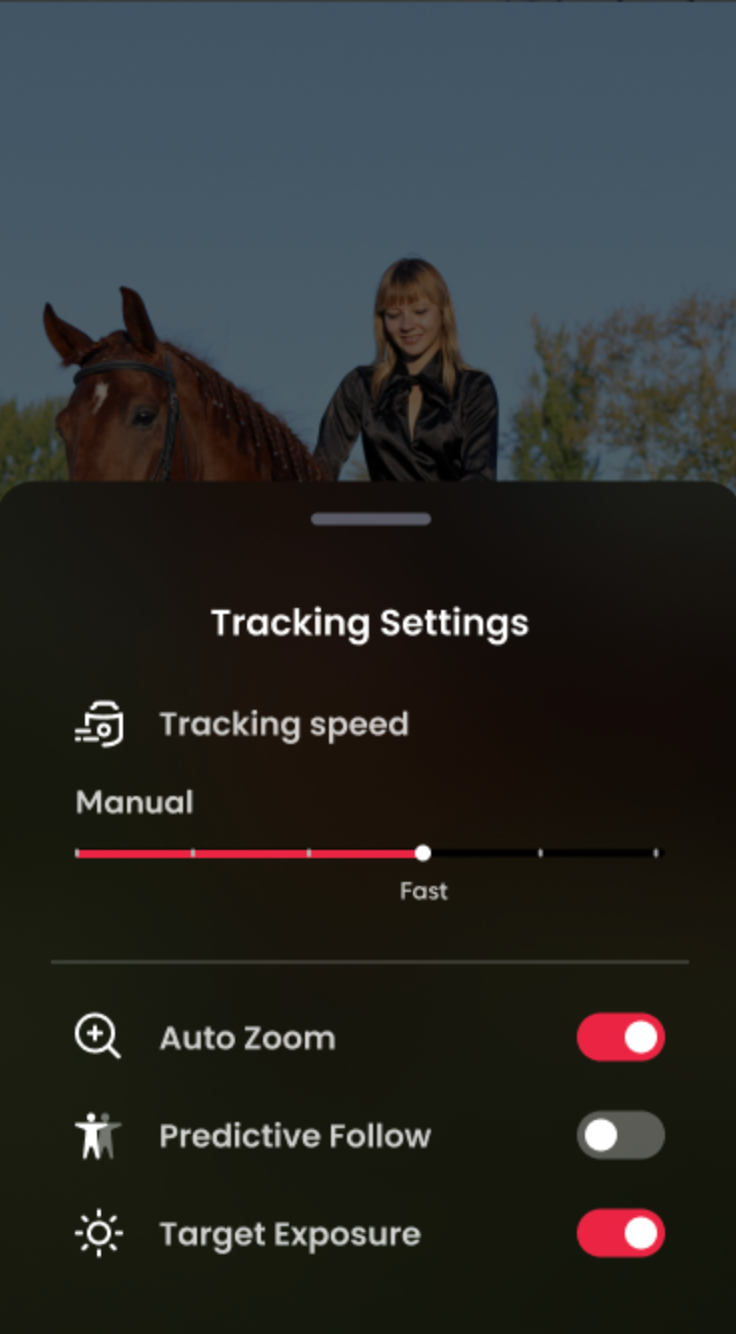 Tracking Speed: Fast
Auto Zoom: On
Predictive Follow: Off
Target Exposure: On
Note: For training and faster rides/movements, we'd still recommend using Horse and Dog Tracking on landscape mode for best results.
For Horse Tracking tips and tricks, check out this helpful article: link.
For questions or inquiries, please send an email to support@pivo.ai