1. Stitching mode: Pano, Many Me, 50/50, and Tiny Planet
The stitching process requires pictures taken vertically straight in portrait mode. Use the Panoramic mount and align the camera with the Pivo Pod's center. Front and back camera positions may vary.
2. Clear zone: Many Me and 50/50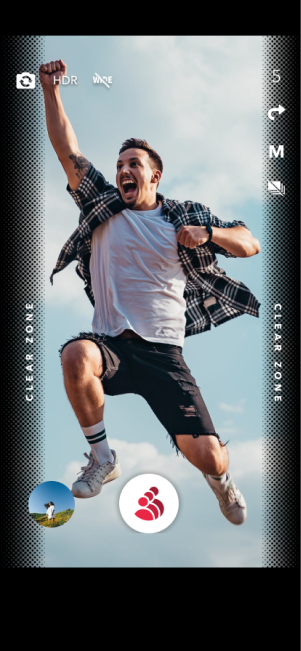 The clear zone on the screen indicates where the photos will be stitched together. Make sure to keep out of the clear zone marked on the edges of the screen. You can see the clear zone when using the front camera.
3. Burst mode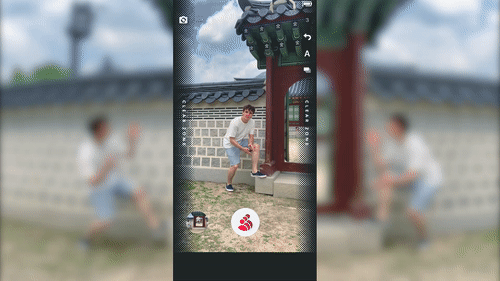 Take a photo, while being in the air by using Burst mode. With Burst turned on, Pivo will take 5 or 10 pictures for each shot and let you select the best one. Please note that since Pivo is taking many pictures at the same time, the overall quality will not be as good as it is with Burst mode off.
4. Tracking
As Face Tracking works based on Face detection, Pivo will lose its tracking and/or switch to the next face if it can no longer detect the initial face it was tracking. If you're not facing the camera all the time, use Body Tracking to track. Please note that Pivo has to see the torso of the tracking target when using Body Tracking.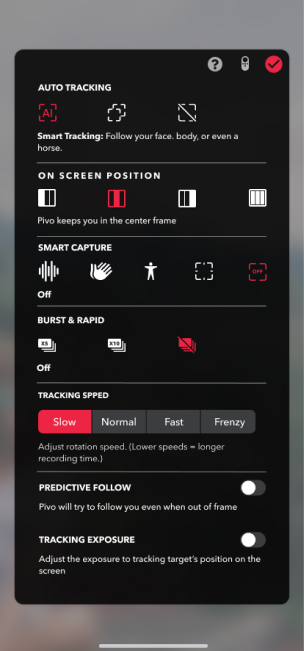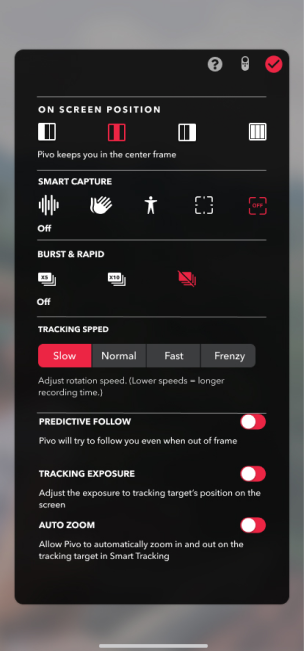 Check out this page for more information on the different features available: Quick Guide: Features
5. Manual Mode
If you choose Manual mode in some of the Quick Create Modes, using it with the Remote Control will allow you to have enough time to get ready/change your outfit and strike a great pose. You can also manually rotate to Pod to adjust the angle and avoid having other people in the picture.
6. Time Lapse
With Pivo, you can shoot a Time Lapse that takes up to 1 hour. For a Time Lapse which will take more than 30 mins, make sure that both your smartphone and Pivo Pod are fully charged. Turn on Airplane mode to avoid interruptions from incoming calls.