What can I do with Double Take?
With Double Take, you can create super-fun meme-ready effects. The ol' look-away-then-back-again.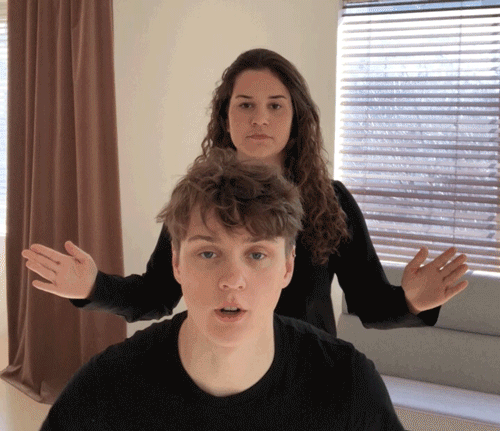 Getting Started
First, connect your Pivo to your smartphone through the Pivo Play (Pivo Pod) app. See the full article on How to pair your smartphone. Once you've paired your smartphone, the app will open in Capture preview. Change your mode by swiping right and selecting Double Take. You can adjust your settings by tapping the icons on the top-right corner of the Double Take preview or swipe left to see the Mode settings. In the Mode settings, tap the help icons to see the tutorial

and Remote Control guide

. To close the Mode settings, simply click on the Confirmation button

or swipe right to return to Double Take preview.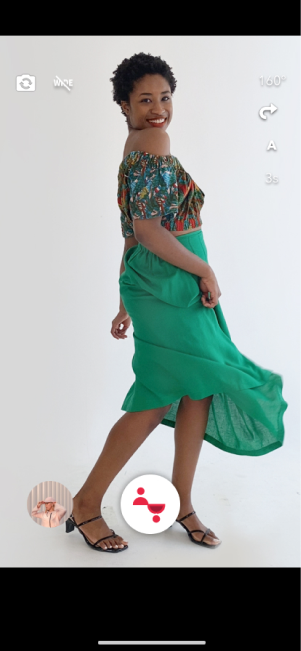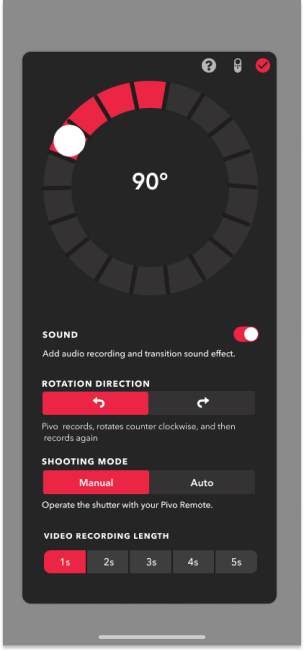 Sound Recording
Turn on Sound Recording to record audio and add a 'swoosh' effect.
Rotation Direction
When you choose

, Pivo rotates clockwise when shooting. Select

to rotate counterclockwise.
Shooting Mode
When you choose Auto mode, tap the shutter once and Pivo will take care of the rest. If you choose Manual mode, using it with the Remote Control will allow you to have enough time to get ready/change your outfit and strike a great pose.
Video Recording Length
You can choose the length of the video from 1s to 5s.
Edit the Video
You can also trim the length of your Double Take creations to make sure you have the perfect creation. Just click the Edit icon right after you've finished recording to trim your video for the perfect Double Take!
Double Take Capture
Tap the shutter button to start. Pivo will record a short clip, turn and come back to record a second clip. Pivo will give a 3-beep count before each shot. Follow Pivo's rotation and show your stuff.
Remote Control