When using the Auto Tracking within the Pivo+ app, it's recommended to use the back camera since it has a better camera quality that can help improve tracking. Using the back camera flash, Pivo will now signal to you when you start and stop recording so you'll know when you successfully take your shot!
Make sure that the Countdown and Flash icons are enabled.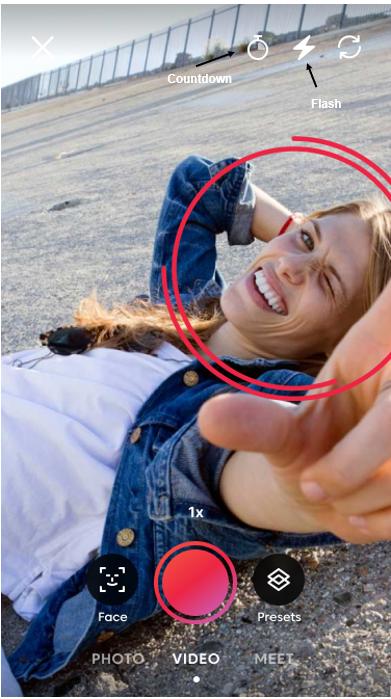 Start Recording
Pivo will count down from 3
The back camera will flash 3 times
Stop Recording
The back camera will flash 1 time
Note: The Flash feature is not available when using the front camera. When the Flash is enabled, the light on the back camera stays on until you trigger the shot. And while recording, you can turn on and off the Flash anytime.