The Pivo Tour Desktop Editor allows users to edit the 360 tours they made with the Pivo Tour app quickly and easily via desktop. Users can access the editor from their online dashboard and make changes to their tours using additional features not available in the mobile application.
Both private and published tours can be edited using the following features:
Adjust capture point positions
Add/Edit/Delete Floorplan
Delete points
Photo editor (brightness, contrast, etc)
Edit point names
Edit point visibility
Note: While making edits to your 360 tours, be sure to select Save Tour at the upper right-hand corner of the editor to ensure that all changes are reflected.
Launching the Pivo Tour Desktop Editor
To launch the Pivo Tour Desktop Editor, go to your dashboard and log in. You can access the Dashboard here: tour.pivo.app
To get started, first log in with your Pivo Account.
Click the Edit icon on your Tour to begin editing.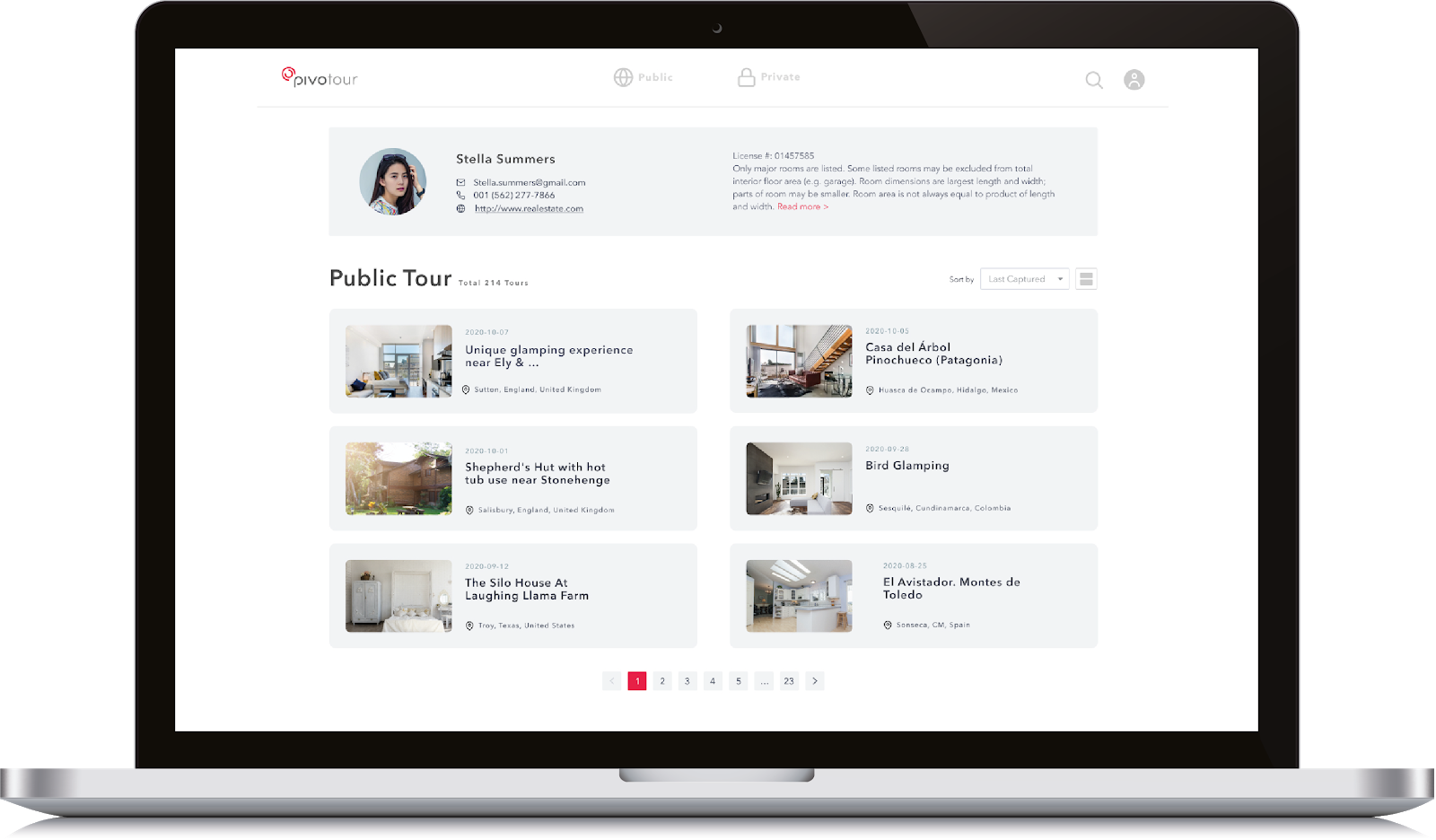 Navigating the Pivo Tour Desktop Editor
The Pivo Tour Desktop Editor is split into three sections:
The Tour details section at the top.
The Floor Plan Editor on the left.
The Capture Editor on the right.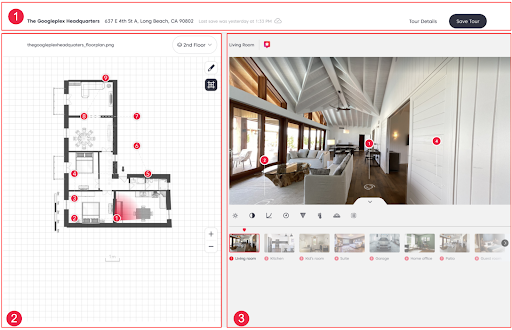 Three touchpad/mouse interactions are available to navigate the floor plan:
Zoom in/out by moving up/down with two fingers on the touchpad or the scroll wheel.
Select a point or multiple points by left-clicking.
Dragg the floor plan by right-clicking & holding.